Moses and I normally have Fridays a 'Red Box' movie night. We browse on their website and select the movies we missed watching in a wide screen. Last Friday, we got Paul Walker's 'Fast and Furious 6′ movie. It was exhilarating, breathtaking, action packed film which we loved! We usually watch the 'Behind the scenes' or 'making of the movie' features but the DVD didn't have the extras so we went online searching more about his movies and the story of his life.
Actor Paul Walker wasn't just a pretty face on the big screen. He had many facets to his personality, things he didn't really share with the public, which made him breath of fresh air in Hollywood.
Walker majored in marine biology in community college and fully planned to pursue a career in studying the sea. He was sidetracked when he got a part in the 1998 "Pleasantville," a paycheck he simply wanted to use toward his education. The movie roles started quickly rolling in after that, and Paul decided to go with it.
Walker believed in helping others. After seeing the devastation in Haiti after the massive earthquake in 2010, Paul founded Reach Out Worldwide, a disaster relief organization that specializes in arriving quickly, clearing access, providing basic necessities and medical assistance to ease the survivors' pain and bringing hope in the bleakest of circumstances.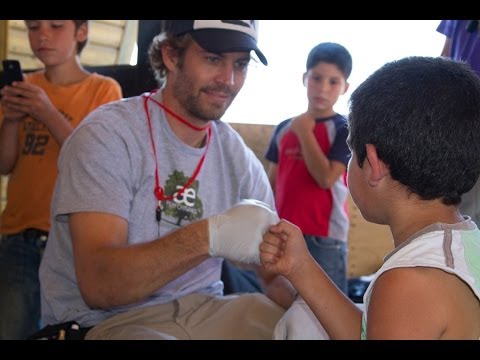 Most recently, ROWW went to the Philippines to provide care to those suffering the effects of Typhoon Haiyan. Tragically, Walker's death happened just after he left a ROWW event in Southern California.
The fact that most people are unaware that he was even doing this kind of stuff shows his real intentions behind it. Thankfully, the group is dedicated to continue fulfilling his vision.
Rest in peace Paul Walker, your legacy will be remembered.